YES TORMATO
1978
01. a. Future Times (4:05)/ b. Rejoice (2:41) (total time: 6:46)
02. Don't Kill The Whale (3:55)
03. Madrigal (2:21)
04. Release, Release (5:40)
05. Arriving U.F.O. (5:35)
06. Circus Of Heaven (4:15)
07. Onward (4:00)
08. On The Silent Wings Of Freedom (7:45)

Total playing time: 41:09

1a) Future Times (Anderson/Howe/Squire/Wakeman/White)
Jon Anderson: Vocals & Alvarez 10 String Guitar
Steve Howe: Gibson Les Paul Custom & Vocals
Chris Squire: Harmonised Rickenbacker Bass, Bass Pedals & Vocals
Rick Wakeman: Birotron, Hammond Organ & Polymoog
Alan White: Drums, Military Snare Drum, Glockenspiel & Crotales
b) Rejoice (Anderson)

Jon Anderson: Vocals
Steve Howe: Gibson Les Paul Custom, Martin 00045 & Vocals
Chris Squire: Harmonised Rickenbacker Bass & Vocals
Rick Wakeman: Birotron, Hammond Organ & Polymoog
Alan White: Drums
2. Don't Kill The Whale (Anderson/Squire)
Jon Anderson: Vocals
Steve Howe: Gibson 'The Les Paul'
Chris Squire: Rickenbacker Bass, Piano & Vocals
Rick Wakeman: Birotron & Polymoog
Alan White: Drums
3. Madrigal (Anderson/Wakeman)
Jon Anderson: Vocals
Steve Howe: Spanish Guitar & Vocals
Chris Squire: Bass Pedals & Vocals
Rick Wakeman: Harpsichord
Alan White: Cymbals, Bell Tree & Crotales
4. Release, Release (Anderson/White/Squire)
Jon Anderson: Vocals
Steve Howe: Fender Broadcaster & Vocals
Chris Squire: Gibson Thunderbird Bass & Vocals
Rick Wakeman: Polymoog, Birotron & Hammond Organ
Alan White: Drums, Percussion & Vocals
5. Arriving UFO (Anderson/Howe/Wakeman)
Jon Anderson: Vocals & Alvarez 10 String Guitar
Steve Howe: Gibson 'The Les Paul' & Vocals
Chris Squire: Harmonised Rickenbacker Bass, Bass Pedals & Vocals
Rick Wakeman: Polymoog, Birotron & Piano
Alan White: Drums, Drum Synthesiser & Gongs
6. Circus Of Heaven (Anderson)
Jon & Damion Anderson: Vocals
Steve Howe: Gibson Electric & Acoustic Mandolin & Vocals
Chris Squire: Rickenbacker Bass & Vocals
Rick Wakeman: Polymoog & Birotron
Alan White: Drums & Crotales
7. Onward (Squire)
Jon Anderson: Vocals
Steve Howe: Gibson 'The Les Paul'
Chris Squire: Rickenbacker Bass & Vocals
Rick Wakeman: Polymoog
Alan White: Vibraphone & Crotales
8. On The Silent Wings Of Freedom (Anderson/Squire)
Jon Anderson: Vocals & Alvarez 10 String Guitar
Steve Howe: Gibson 175D
Chris Squire: Harmonised Rickenbacker Bass & Vocals
Rick Wakeman: RMI, Birotron & Polymoog
Alan White: Drums
All tracks arranged & produced by YES
Recording engineers: Geoff Young & Nigel Luby
Assisted by Peter Woolliscroft & Pete Schwier
Andrew Pryce Jackman arrangement & orchestration on 'Onward' & string arrangement on 'Madrigal' from an original idea by Rick Wakeman
Disc cutting Sean Davis at Strawberry Studios, London
Recorded at Advision Studious, London
Mixing & additional recording at Rak Studious, London
Executive producer 'we owe it all to' Brian Lane

Special thanks to: Jake Berry, Sandy Campbell, Tony Errington, Pat Fairley, Jacki Field, Brenda Franklin, Jim Halley, Ray Jones, John Martin, Michael Tait, Claude Johnson Taylor, Nu Nu Whiting, and all at the Garys' from South Shields who have been with us through "ten true summers long"

Sleeve design by Hipgnosis
Photography: Hipgnosis/Brimson
Graphics: Colin Elgie
YES logo designed by Roger Dean
Sleeve & jacket design © 1978 Atlantic Recording Corp. & Star/Rights Co.

Rick Wakeman appears courtesy of A&M Records

Thanks to Damion James for being "a chip off the old block" on 'Circus of Heaven'

Yes Tor is situated two-and-a-half miles from Okehampton, Devon in England, on a clear day, from the top, you can see far away places with strange names.

Digitally remastered from the original master tapes by George Marino at Sterling Sound.
Originally released as Atlantic 82277 20/09/78

(P) © 1978 Atlantic Recording Corp.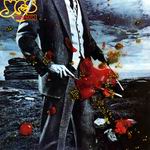 Lyrics