YES TALK
1994
01. The Calling (6:52) (Rabin/Anderson/Squire)
02. I Am Waiting (7:22) (Rabin/Anderson)
03. Real Love (8:42) (Rabin/Squire/Anderson)
04. State Of Play (4:58) (Rabin/Anderson)
05. Walls (4:52) (Rabin/Hodgson/Anderson)
06. Where Will You Be (6:03) (Rabin/Anderson)
07. Endless Dream (Rabin/Anderson)
a. Silent Spring (1:56)/ b. Talk (11:56)/ c. Endless Dream (1:50)

Total playing time: 54:56

Jon Anderson: Vocals
Alan White: Drums
Trevor Rabin: Guitars, Keyboards, Vocals, Programming
Chris Squire: Bass Guitar, Vocals
Tony Kaye: Hammond Organ

Produced by Trevor Rabin

Engineered by Michael Jay & Trevor Rabin

Publishing:
Trevor Rabin: Tremander Songs (BMI)
Jon Anderson: Fizz Music Ltd., Warner Brothers Music Corp. (ASCAP)
Chris Squire: Chris Squire Songs
Roger Hodgson: Unichord Music

Music & lyrics by Trevor Rabin & Jon Anderson

Management: East End Management Co./Tony Dimitriades
Recorded & mixed In "The Jacaranda Room"
Additional recording: A&M Studios
Mastering editor: Jim Baldree
Mastered at Precision Mastering, Los Angeles by Stephen Marcussen
Original logo: Peter Max
Art direction: Paul Rivas
P.S. "Caution" Extreme Digital Dynamic Range
D.D.D. Format

Dedicated to all Yes fans

(P) © 1994 Victory Music, Inc.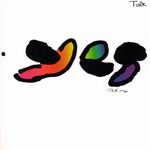 Lyrics