RICK WAKEMAN NO EARTHLY CONNECTION
1976
01. Music Reincarnate: (20:24)
Part I: The Warning/ Part II: The Maker/
Part III: The Spaceman/ Part IV: The Realisation
02. Music Reincarnate: (continued) (7:34)
Part V: The Reaper
03. The Prisoner (7:00)
04. The Lost Cycle (7:00)

Total playing time: 42:10

Rick Wakeman: Mander Pipe Organ, Hammond C3, Steinway 9' Grand Piano, R.M.I. Electric Piano, Hohner Clavinet, Moogs, Harpsichord, Baldwin Electric Harpsichord, Upright Honky Tonk Piano, Fender Rhodes 88 Electric Piano, Mellotrons, Godwin Organ with Sisme Rotary- Cabinet, Systech Effects Pedals

with:
The English Rock Ensemble
Ashley Holt: Vocals
Roger Newell: Bass Guitar, Bass Pedals, Vocals
John Dunsterville: Acoustic & Electric Guitars, Mandolin & Vocals
Tony Fernandez: Drums & Percussion
Martyn Shields: Trumpet, Flugel Horn, French Horn & Vocals
Reg Brooks: Trombone, Bass Trombone & Vocals

Words & music by Rick Wakeman
Produced by Rick Wakeman
Engineer: Paul Tregurtha
Assistant engineer: Didier Utard
Recorded at Le Chateau Studios, Herouville, France, Jan-Mar. 1976
Crew in France:
Toby Errington, Jake Berry, Plug Usher
Crew in England:
John Cleary, Tony Merrell, Tony Powell
Personal manager: Fred Randall
Special thanks: Complex 7, Sun Artists, A&M Records, Artists' Services, Aniko, Chantal, Bridgette, Patrice

Art direction: Fabio Nicoli
Concept/design: Mike Doud (AGI)
Cover illustrations: Chris Moore
Logo design: Geoff Halpin

All the music is based on a futuristic, autobiographical look at music, the part it plays in our pre-earth, human & after life. Accepting that music is incorporated in our souls, it's up to the individual body in which it lives, to nurture & develop this unearthly sense as he is told, in order that, upon its return, another life may use it to advance the only true sense in this world of No Earthly Connections.

(P) © 1976 A&M Records Inc.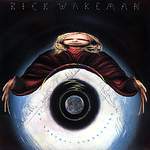 Lyrics