YES BIG GENERATOR
1987
01. Rhythm Of Love (4:49) (Kaye/Rabin/Anderson/Squire)
02. Big Generator (4:31) (Rabin/Kaye/Anderson/Squire/White)
03. Shoot High Aim Low (6:59) (White/Kaye/Rabin/Anderson/Squire)
04. Almost Like Love (4:58) (Kaye/Rabin/Anderson/Squire)
05. Love Will Find A Way (4:48) (Rabin)
06. Final Eyes (6:20) (Rabin/Kaye/Anderson/Squire)
07. I'm Running (7:34) (Rabin/Squire/Anderson/Kaye/White)
08. Holy Lamb (Song For Harmonic Convergence) (3:15) (Anderson)

Total playing time: 43:35

Jon Anderson: Lead Vocals
Tony Kaye: Keyboards
Trevor Rabin: Guitars, Keyboards, Backing Vocals
Chris Squire: Bass Guitar, Backing Vocals
Alan White: Drums & Percussion

Horns on 'Almost Like Love' by Soul Lips: James Zavala, Lee R. Thornberg, Nick Lane, Greg Smith
Harmonica on 'Love Will Find a Way': James Zavala

Produced by Yes, Trevor Rabin, Paul De Villiers, Trevor Horn
Mixed by Trevor Rabin
Keyboard programming: Kim Bullard
String arrangements: Trevor Rabin

Engineered by Paul De Villiers, Alan Goldberg (courtesy Lark Recording Studios), Dave Meegan, Trevor Rabin, John Jacobs, Paul Massey, David Glover.
Assistant engineers: Mike 'Spike' Drake, Stuart Breed, Brian Soucy, Lois Oki, Julie Last, Jimmy Preziosi, Mike Kloster

Recording studios: Lake Recording Studios, Caramati, Italy; Sarm East & West Recording Studios, London; Air Recording Studio, London; Southcombe Recording Studio, L.A.; Westlake Audio, L.A.; Sunset Sound, L.A.

Mastered by Stephen Marcussen at Precision Lacquer

Thanks to: Lawrence 'Nunu' Whiting & Richard Davies.
Also Akai Systems, D'Addario Strings, Dynacord, Korg Keyboards, Ludwig Drums, Ovation Guitars, Pro Rock, Roto Sound, Tobias Guitars, Westone Guitars

Special thanks: Doug Morris, Sheldon Vogel, Dave Glew, Margo Knesz & everyone at Atlantic & ATCO Records

Management: Tony Dimitriades/ Elliot Roberts/ Robert Richards for Lookout Management

Design: Mouat/AI

All titles: © 1987 Affirmative Music (BMI)
All rights administered by WarneRabin/Tamerlane Publishing Corp. (BMI)

Yes 9012Live Video is available on Atlantic VHS Video

ATCO Records, a division of Atlantic Recording Corp., NY
A Warner Communications Company

(P) © 1987 Atlantic Recording Corp.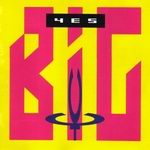 Lyrics