VAN DER GRAAF THE QUIET ZONE / THE PLEASURE DOME
1977
The Quiet Zone

01. Lizard Play (4:30)
02. The Habit Of The Broken Heart (4:38)
03. The Siren Song (6:03)
04. Last Frame (6:13)

The Pleasure Dome

05. The Wave (3:13)
06. Cat's Eye/ Yellow Fever (Running) (5:20)
07. The Sphinx In The Face (5:57)
08. Chemical World (6:11)
09. The Sphinx Returns (1:16)

Total playing time: 43:30

Bonus tracks [2005 remaster]:

07. Door (3:28)
08. The Wave (3:02) (instrumental)
09. Ship Of Fools (3:42)

All tracks by Hammill except 6 by Smith/Hammill

Total playing time: 53:55

All lyrics by Peter Hammill
Arrangements by the Band

Peter Hammill: Vox, Guitars, Keyboards
Graham Smith: Violin, Viola
Nic Potter: Bass
Guy Evans: Drums, Percussion
with sphinx-like saxophone inserts by David Jackson

Produced by Peter Hammill
Gordianisation by Troeller
Toons by Peter Hammill except 'Cat's Eye /Yellow Fever', by Graham Smith
Engineered by Ian Gowan, Dave Anderson & Pat Moran
Recorded, dubbed & mixed between 13th May - 12th June 1977 at Foel, Llanfair Caerinion; Morgan, London; Rockfield, Moumouth.
Cover Photo by Robin Schwartz
Painting by Jess Artem
Loop + Layout: John Pasche
Liner photography: Anton Carbijn v.W.
Calligraphy: Jet
Collator: Frank Sansom

... that's all the info, so CRANK IT UP!

(P) © 1977 Charisma Records Ltd.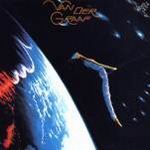 Lyrics