URIAH HEEP INNOCENT VICTIM
1977
01. Keep On Ridin' (3:41) (Hensley/Jack Williams)
02. Flyin' High (3:18) (Hensley)
03. Roller (4:38) (Bolder/McDonald)
04. Free 'n' Easy (3:02) (Lawton/Box)
05. Illusion (5:02) (Hensley)
06. Free Me (3:35) (Hensley)
07. Cheat 'n' Lie (4:50) (Hensley)
08. The Dance (4:48) (J. Williams)
09. Choices (5:42) (J. Williams)

Total playing time: 39:03

Bonus tracks:

10. Illusion/Masquerade (8:18) (Hensley) ('Masquerade' - b-side of 'Free Me')
11. The River (Hensley/Box/Bolder/Kerslake) (3:07) (album outtake)

Ken Hensley: Keyboards, Guitars, Vocals
Mick Box: Guitars
Jon Lawton: Vocals
Lee Kerslake: Drums, Vocals
Trevor Bolder: Bass

Arranged by Uriah Heep
Produced by Gerry Bron & Ken Hensley
Engineered by Peter Gallen except 9 by Mark Dearnley
Recorded at the Roundhouse Studios, England, Jul-Sept 1977
Mixed by Peter Gallen
Assisted by John Gallen & Julian Cooper
Sleeve notes: Mick Box, Ken Hensley

Remastered by Mike Brown
Project co-ordinators: Lorraine Bromley, Mick Carpenter
Coordination, remastering & research: Robert M. Corich
Reissue design: Albert de Gouveia

(P) © 1977 Bronze Records Ltd.




Re-released by Sanctuary Records Group/ Castle
Distributed by BMG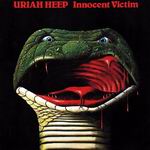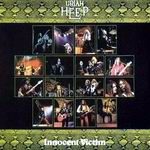 Lyrics